A place of Evangelization in the heart of Rome
A Source of Living Water: "If you knew the Gift of God."
It was founded in 1969 in the Palazzo Lante on Piazza dei Caprettari, near the Church of San 'Eustachio', in the vicinity of Largo Argentina and Piazza del Panteon. L'Eau Vive is run entirely by the Missionary Workers of the Immaculate who are much appreciated for their experise, their unique way of welcoming all guests and carrying the Mission of Jesus.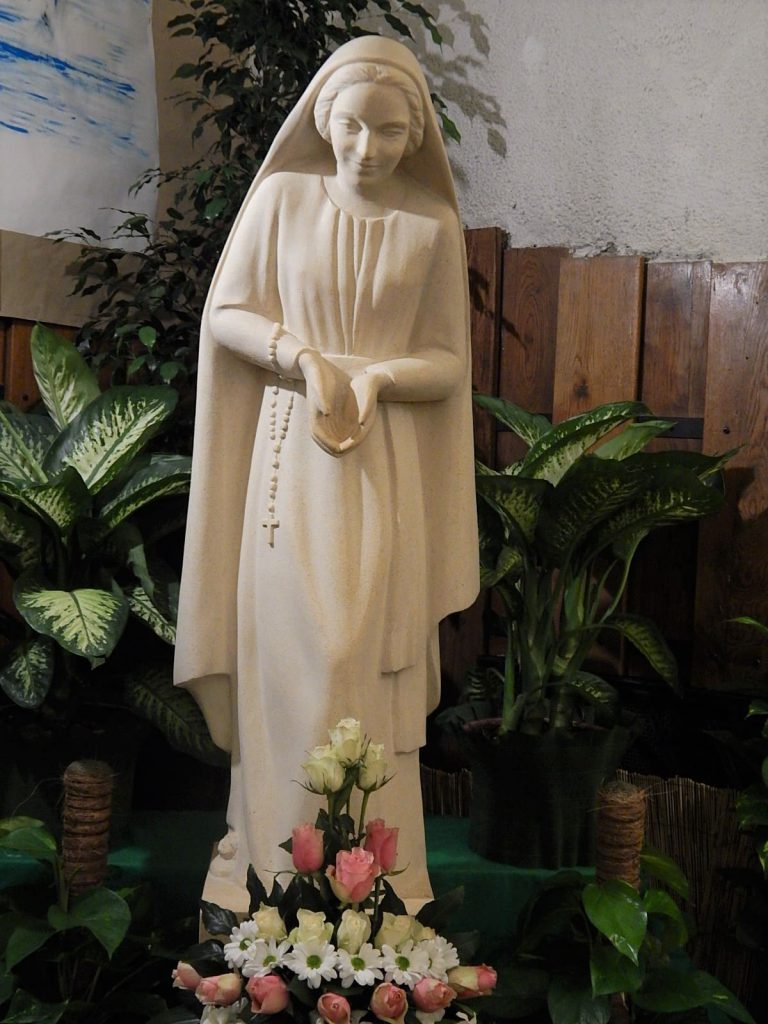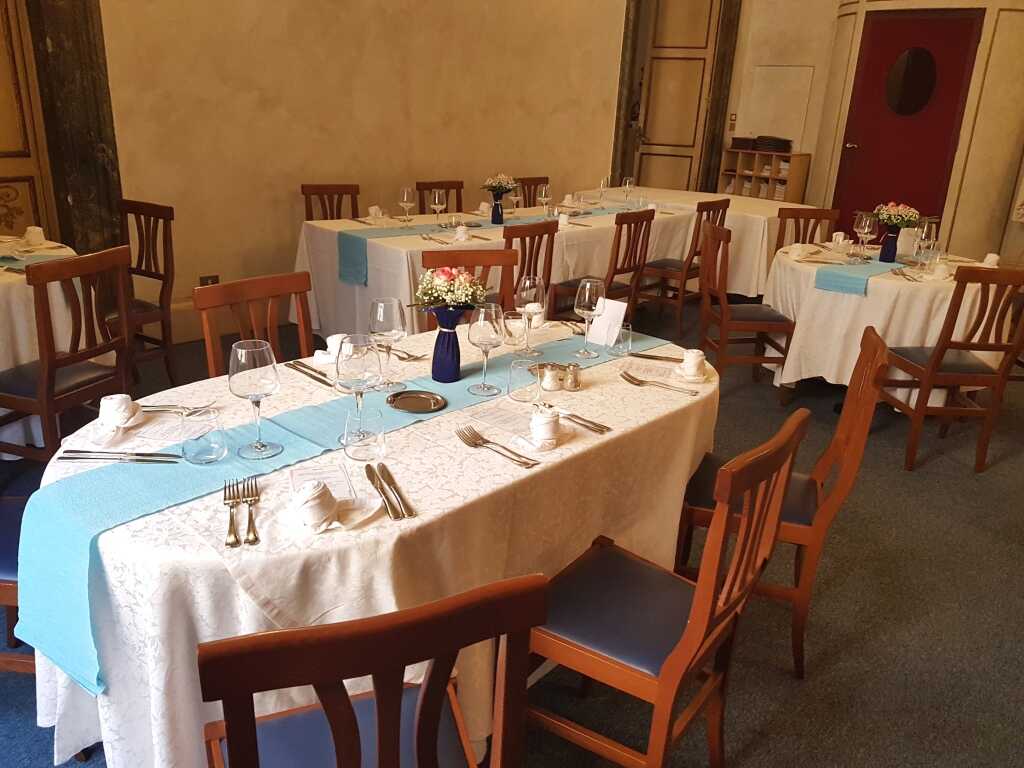 The rooms are spread over two floors:
On the ground floor, the two rooms with a former stable structure have a total capacity of eighty seats;
On the first floor, in addition to a small room for reserved lunches and dinners, there are two rooms with a vaulted ceiling with stories from Greco-Roman mythology.
Also open on Sunday, by reservation only, for groups of at least 25 people.
For the composition and costs related to the menu for groups, call us at +39 351 28 29 287
or at +39 06 68 80 10 95
Our dishes are largely based on French gastronomy with an international touch that combines delicate and classic flavors, light and colorful seasonal compositions, with art and creativity.
Trust our "Kitchen Brigade" and come and discover our menu with its new trends.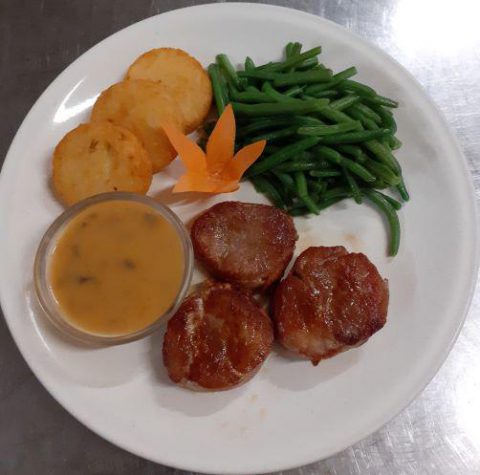 The International Specialty of the Day
All main courses are served with a side dish
"This morning, when I woke up, I was very agitated! Then in church thanks to your wonderful songs and the generous welcome of Don Pietro, Everything is over! I was able to live everything fully! I will never thank you enough! my heart. Your lunch and your party were a wonderful gift !!! Thank you for your prayers! It is understood that everything you do, you do it with love!"
"We thank you for your sharing, on the day of our 34th wedding anniversary. We shared with you the prayer to Our Mother in Heaven; may Mary protect us and guide us on our journey through life. Thank you !!! Merci à vous !!! "
"On the day of our 29th wedding anniversary, we renewed our strength in the Lord, returning to the place where we then celebrated our union with our relatives and friends in cheerful conviviality. For us and our family, the Lord and Mary are "living water" that quenches our thirst for conjugal love and for our son. Thank you for the nice welcome. With affection. "